It's Friday, and to kick off the weekend we have some fresh Nintendo Switch news for you. The hybrid console has been out for few months now, and the first cartridge dumps for the Switch have appeared online. Despite Nintendo's strict anti-piracy policies, it seems pirated games for the Switch will soon begin to appear.
The appearance of the cartridge dumps was first reported by Gbatemp. According to them, the dumps include games like Mario Kart 8, ARMS, Zelda: Breath Of The Wild, Puyo Puyo Tetris, Lego City Undercover and Has Been Heroes. However, they cannot be played by the Switch due to the security checks placed by Nintendo.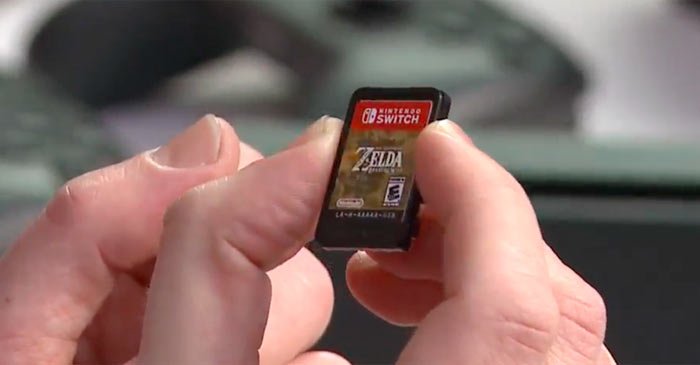 In other related news, Ubisoft has announced that they are developing and will announce more games for the Switch in the near future. During their quarterly financial conference, the company announced that they want to develop and release more games on the Nintendo Switch other than the ones they've already announced.
Bayonetta developer Platinum Games recently posted a very interesting and exciting picture on their Twitter, which suggests that Bayonetta could soon be released on the Switch. So keep your fingers crossed.
Kingdom Hearts 3 game director Tetsuya Nomura has also hinted that the game could get a Switch release. He said that while the team was currently focusing on the Xbox One and PS4 versions of the game, they haven't ruled out the possibility of a Switch version.
"The Nintendo Switch is definitely a very interesting piece of hardware, but if we lightly say, 'Oh yeah, we'll be on the Nintendo Switch,' I'm sure people will come back and say, 'But what about the PS4 and Xbox One? We want them out first. Don't focus on other platforms,'So for now, we want to focus on what platforms we've already announced we're going to be releasing Kingdom Hearts III on."